Plaza Honda Receives 2017 Council Of Excellence Award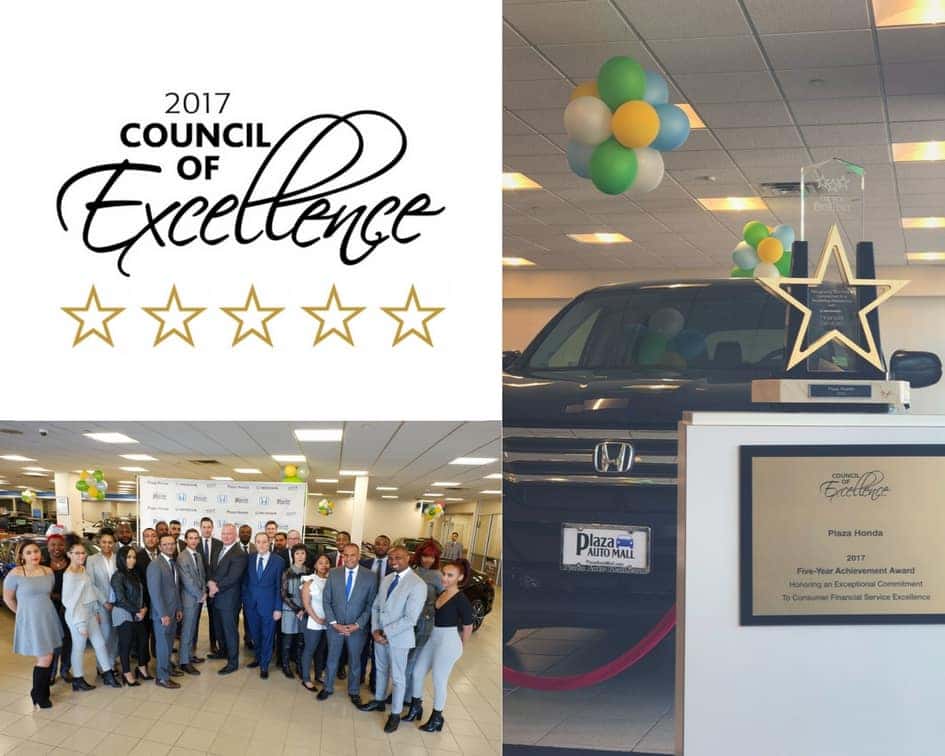 BROOKLYN, New York, April 20, 2018 – Each year, Honda Financial Services recognizes a small group of Honda dealerships across the country for their outstanding achievements, and this year, Plaza Honda has won the 2017 Council of Excellence Award… again.
Only the top fifteen percent of Honda dealerships nationwide were given the prestigious award. To be named a Honda Council of Excellence member, Plaza Honda demonstrated the highest levels of customer service and financial expertise, based on feedback from customers. Not only has Plaza Honda ranked among the top performs this past year, but it has achieved this distinguished status five times.
"Our Council of Excellence dealerships apply their financial services skills and expertise to offer the kind of service and support that our Honda customers understand and appreciate," said David W. Paul, senior vice president of American Honda Finance Corporation.
As in the past years, The Plaza Honda team is honored to accept the award, but vows to never get complacent. The Plaza mission is to always provide the very best service, to keep our amazing customers coming back year after year.
"I couldn't be prouder of my financial team for all their hard work, dedication, and exemplary service," said Sasha Kekovic, general sales manager of Plaza Honda. "I'd also like to thank all of our fantastic customers, who allow us to serve them."