Toyota Donates $60,000 To Help Ensure Dr. King's Dream For America
PLANO, Texas, January 16, 2018 – To honor the life and vision of Dr. Martin Luther King, Jr., Toyota Financial Services (TFS) announced its continued support of Historically Black Colleges and Universities (HBCUs) on January 11, 2018, when they donated $60,000 to five HBCUs and the Tom Joyner Foundation.
"Dr. King believed all young people should be given an opportunity to receive the best education possible," said John Ridgeway, general manager of TFS' Customer Service Center in Maryland. "As a Toyota executive and an HBCU alumnus, I am proud to see TFS supporting these fine institutions and advocating higher education within our communities."
TFS started this donation to assist talented young minds who may have otherwise been unable to complete their education due to lack of financial aid. Along with the Tom Joyner Foundation, the University of Maryland, North Carolina A&T University, Lincoln University, Houston-Tillotson University, and Alabama State University will each receive $10,000.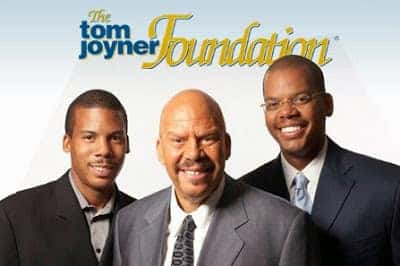 Founded in 1998, the Tom Joyner Foundation has raised over $65 million to support more than 29, 000 deserving students attending over eighty HBCUs in the Southern and Eastern United States.
"Toyota is a valued partner in our mission to help students at these colleges, and we're thankful to be collaborating with them for a fourth consecutive year," said nationally syndicated radio personality and president and CEO of the Foundation, Thomas Joyner, Jr. "These scholarships are game-changing investments for so many of these students who are working hard to achieve their college degrees."
For the past ten years, Toyota has been named a DiversityInc Top 50 Company for Diversity® and has been recognized numerous times by various organizations, including Black Enterprise,Hispanic Business, and the Human Rights Campaign, as being a Best Company for Diversity and one of the Best Places to Work.
Toyota understands that financial support of universities is a key factor in driving student success and achieving higher graduation rates. The auto brand also consistently provides millions of dollars in scholarships to students across the country.
"Providing this support not only helps ensure students achieve their dreams of higher education," continues Ridgeway, "it also contributes to the sustainment of these HBCUs and helps them address the issues that impact student retention."