Plaza Kia Unveils The 2018 Stinger With Light Up The Night Event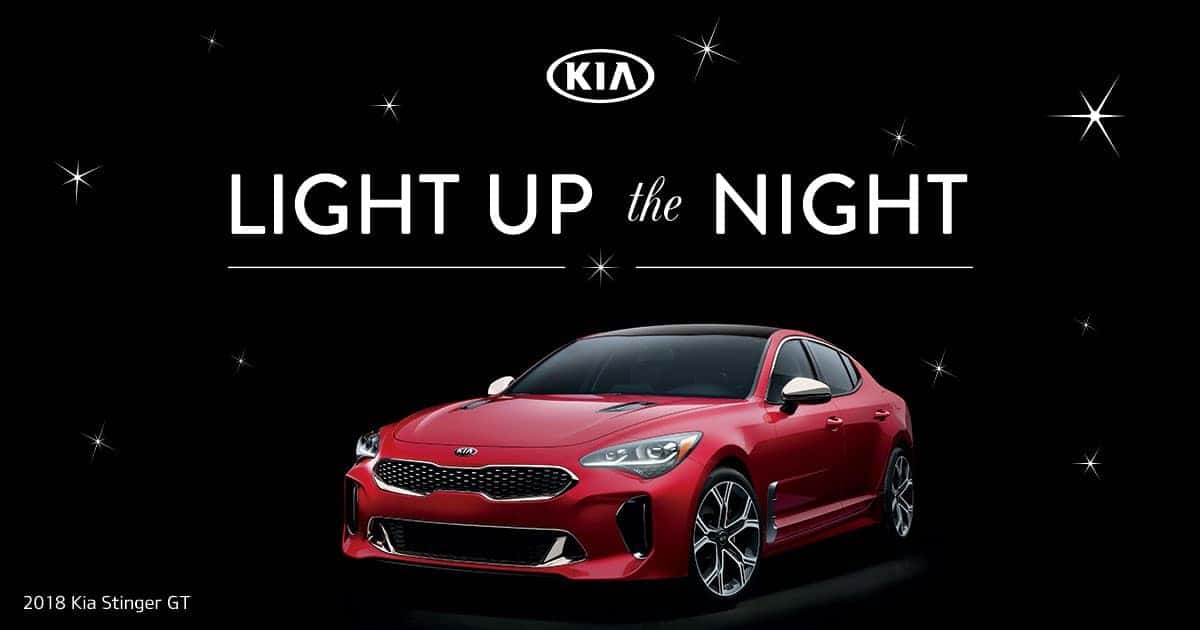 BROOKLYN, New York, January 12, 2018 – Receiving two top awards at the North American International Auto Show, and being named Best in Show by cars.com for its combination of luxury and performance in a sports sedan, it's clear that the launch of the all-new 2018 Stinger signifies an entirely new era for Kia.
A gran turismo in spirit, the Stinger is built for the thrill of driving.
Are you ready to get the thrill of driving back?
Experience the game-changing Stinger a firsthand and exclusively at Plaza Kia's Light Up the Night event. This upscale occasion will include champagne, hors d'oeuvres and guests will even have a chance to win raffle prizes like a 55" HDTV and American Express Gift Cards.
Elegance is in the details, and with a head-turning design, matched with a 3.3 liter V6 turbocharged engine, the Stinger will give you goosebumps.
Come see for yourself at Plaza Kia on January 20th from 12pm to 5pm. Call 855-346-9502 to RSVP.
We're looking forward to lighting up the night with you!