Plaza Auto Mall Donates Supplies To Local Elementary School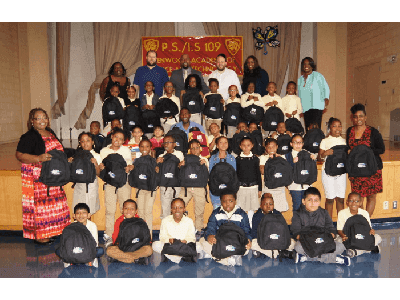 BROOKLYN, New York, September 15, 2017 – Plaza Auto Mall was proud to sponsor a book bag and school supply giveaway at a local elementary school. This year's giveaway was held at PS 109 Glenwood Academy of Science and Technology on Friday, September 15th. With this donation, 100 underprivileged students from East Flatbush received necessary resources for academic success this school year. Each student received a book bag filled with school supplies.
New York City Council Member Jumaane Williams was in attendance at the giveaway. Preceding the giveaway was an assembly where Council Member Williams spoke to the students.
Plaza Auto Mall maintains a very active role in the community and is dedicated to using its resources to positively impact those in Brooklyn and the surrounding areas.