The 2019 Hyundai Veloster is One Marvel-ous Machine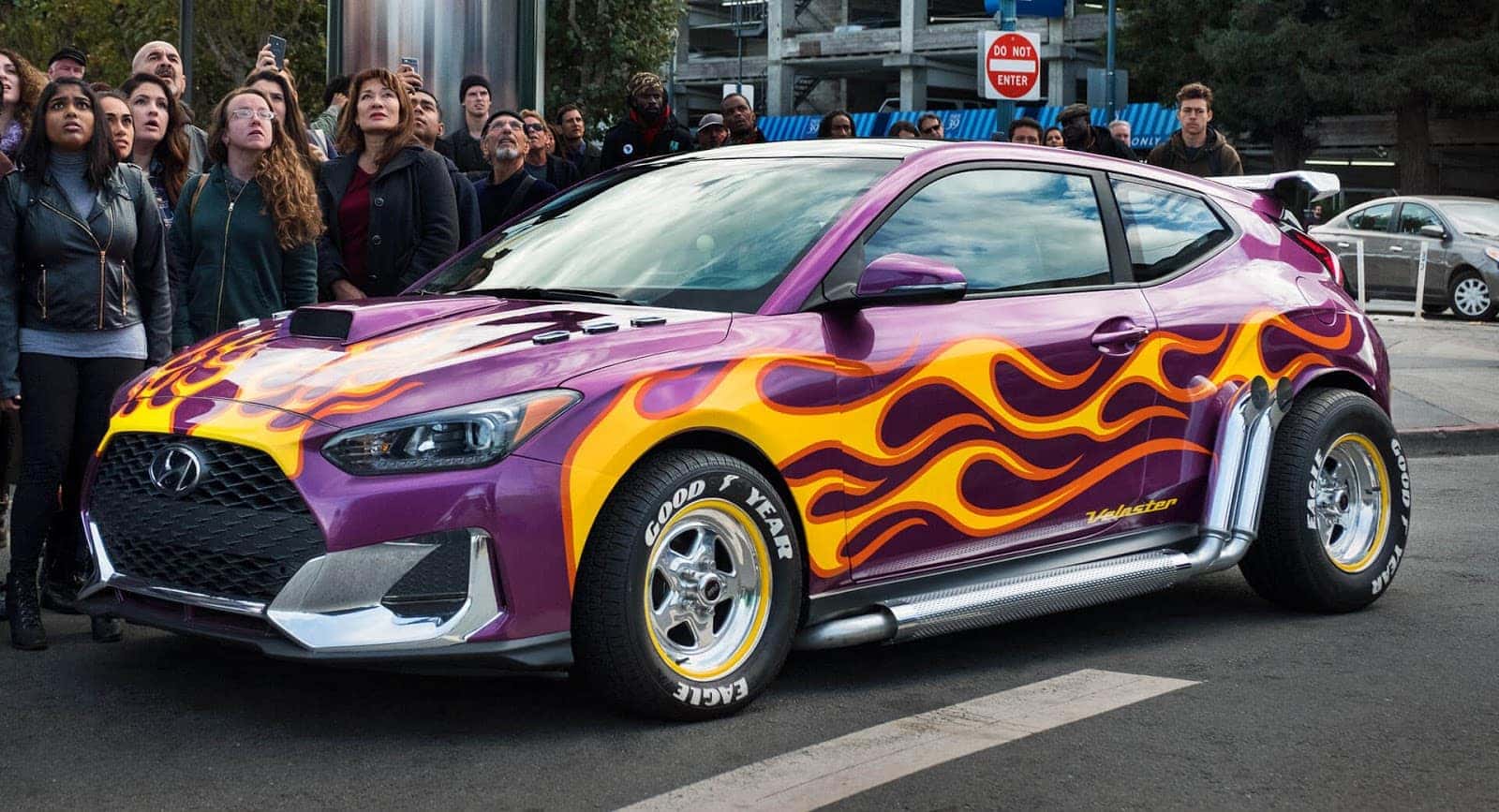 DETROIT, Michigan, January 17, 2018 – "The 2019 Hyundai Veloster will find itself at home in the Super Hero world when it is used on screen in a hot pursuit," according to a statement released by the automaker.
Yes, we are being for real. Hyundai has renewed its deal with Marvel Studios and the all-new Veloster will be playing a significant role in the upcoming film, Ant Man and the Wasp, coming to theatres July 6, 2018. The heroic scene that showcases the Veloster will prove that it's the ultimate escape vehicle… regardless of its size.
"Similar to Marvel's passionate fans, the Hyundai Veloster attracts customers who are always looking for that next extraordinary moment and yearn for new discoveries and opportunities," said Dean Evans, CMO, Hyundai Motor America. "With both the Veloster and Ant-Man thriving on individuality, we feel this partnership is a great fit and we're excited to be accompanying Marvel on their next adventure."
The Veloster isn't the only Hyundai vehicle making a Hollywood debut. The automaker revealed other models, whose names haven't been released yet, will also be featured in the next installment of Marvel's Ant Man saga.
Hyundai joins other car brands who have partnered with Marvel Studios, including Acura, which is of course the official vehicle of S.H.I.E.L.D. Also, Lexus has recently jumped on the Marvel-ous hero bandwagon and will be starring in Black Panther, which will be released in theaters on February 16, 2018.
Before its film debut, Hyundai will start production of the new Veloster at home in Korea in March, and is scheduled to arrive in the US during the second quarter of the year.
We are eagerly awaiting the reveal of the 2019 Hyundai Veloster, on the big screen, as well as on our showroom floor!