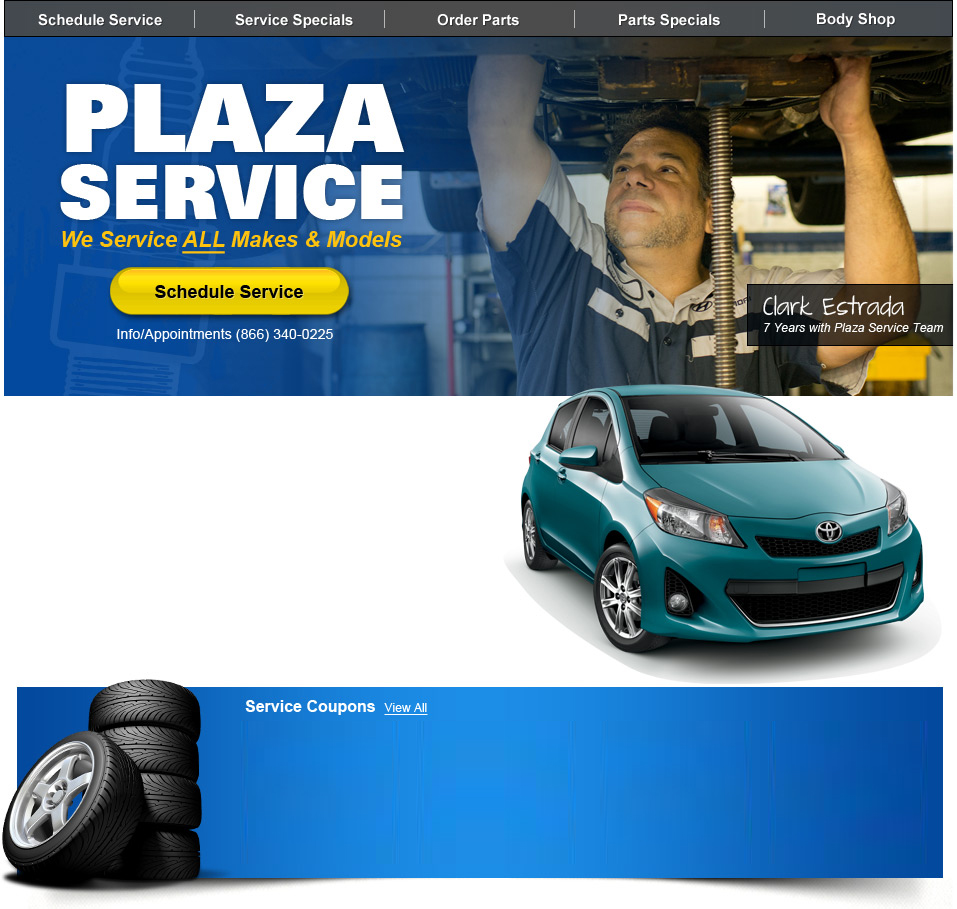 Why Choose Plaza Service?
At Plaza Auto Mall, we don't do handshakes, we do hugs. That just goes to say we consider every customer family and every encounter adds to our budding relationship. Your car should be maintained by people you trust and we make it our duty to build a history with your vehicle.

Our goal is complete customer satisfaction, which is why we offer mechanical excellence at reasonable prices. Contact Plaza Auto Mall today for all of your automotive service needs.
Best Team

At Plaza Auto Mall, our attentive service advisors and factory-trained technicians take pride in providing our customers with timely, high-quality services that include a wide range of car repairs and maintenance work.

Quality Parts

Your vehicle deserves only the best. We have a fully stocked inventory filled with genuine manufacturer car parts that we stock and sell.

Well Worth the Wait

When you drop off your car for service, we have a customer waiting area with amenities that include a television, coffee, hot chocolate, donuts and comfy seats. If you're in a rush, we have two on-site shuttles that can drop you within a three mile radius and pick you up to retrieve your vehicle.
One Stop For All Your Needs

Squeaky brakes? Check engine light on? Time for an oil change? Leave your vehicle in the hands of the Plaza Auto Mall Service Department! Your Acura, Honda, Hyundai, Scion or Toyota vehicle can expect to receive the superior workmanship and attention that it deserves.

Our website is here for your convenience, allowing you to schedule an appointment from the comfort of your home, browse through our service specials, scan do-it-yourself blog posts and contact us with any inquiries. A dysfunctional car is an inconvenience and a safety hazard. Allow Plaza to not only whip your car back into shape, but also preserve its value. It's one decision you won't regret.