Very little compares to the blood-pumping, adrenaline rush of purchasing your new wheels at Plaza Auto Mall! Our New York car dealership is 100% committed to complete customer satisfaction. We offer the finest selection of vehicles – brand-new Acura, Honda, Hyundai and Toyota automobiles as well as a fully stocked, certified pre-owned inventory. We guarantee nothing but toothy grins from the instant you spot your dream car in our showrooms to the second you pump your first tank of gas. At Plaza, our management team, sales representatives and financial advisers steer you in the right direction based on your needs and your budget. Our website is here to accommodate you in your search for the ideal ride, so don't pump the brakes when it comes to exploring. You receive free access to online credit approval, trade calculations, car advice, service appointments, monthly specials, deals and plenty more! Once you're finished navigating through our digital showrooms, make your way over to Plaza Auto Mall and we'll deliver an unmatched car-buying experience you won't find anywhere else.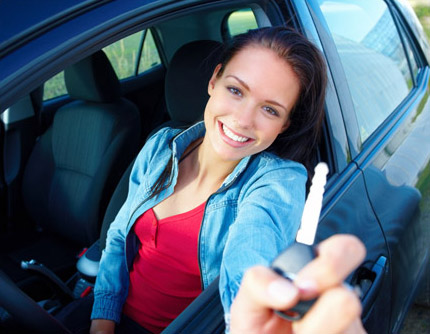 Quality Service

Plaza Auto Mall has remained a Brooklyn favorite because our Sales, Parts and Service Departments are located all on one block! Customers have the convenience of purchasing a car, servicing their car, buying parts or doing body work within one location. Many of the certified technicians that are servicing your vehicle have been here over a decade and take pride in learning customer vehicles and keeping them in top condition. Refreshments are available for owners who wait while their vehicles are undergoing maintenance and a shuttle service is provided for owners on-the-go.

Join Our Social Hemisphere

We're the social butterflies of the car industry and we would love for you to connect with us! Stop by our Twitter page to engage in car chat or "Like" our Facebook page to view a funny post, enter our amazing contests, or let us know what's on your mind. We're all over the social hemisphere – Catch us on Pinterest, YouTube, Google +, Tumblr, Wordpress and other mediums. We're here to build relationships, connect with our customers and educate our drivers. Can't wait to meet you!

Did You Know @ Plaza Auto Mall?

- Our General Manager, Dominick Mele, has been working here since he was 16 years old, starting out as a mechanic and eventually overseeing all four dealerships.

- Everyone, from a manager to an internet sales representative, undergoes rigorous training on vehicle features, benefits and specifications.

- We host great events for our customers! For example, we've had a launch party for the release of the 2012 Toyota Camry, given away movie tickets to new Acura owners, handed out holiday treats in the showrooms, and given out $5,000 to lucky Facebook fans!